Radical Innovations in Wound Care Management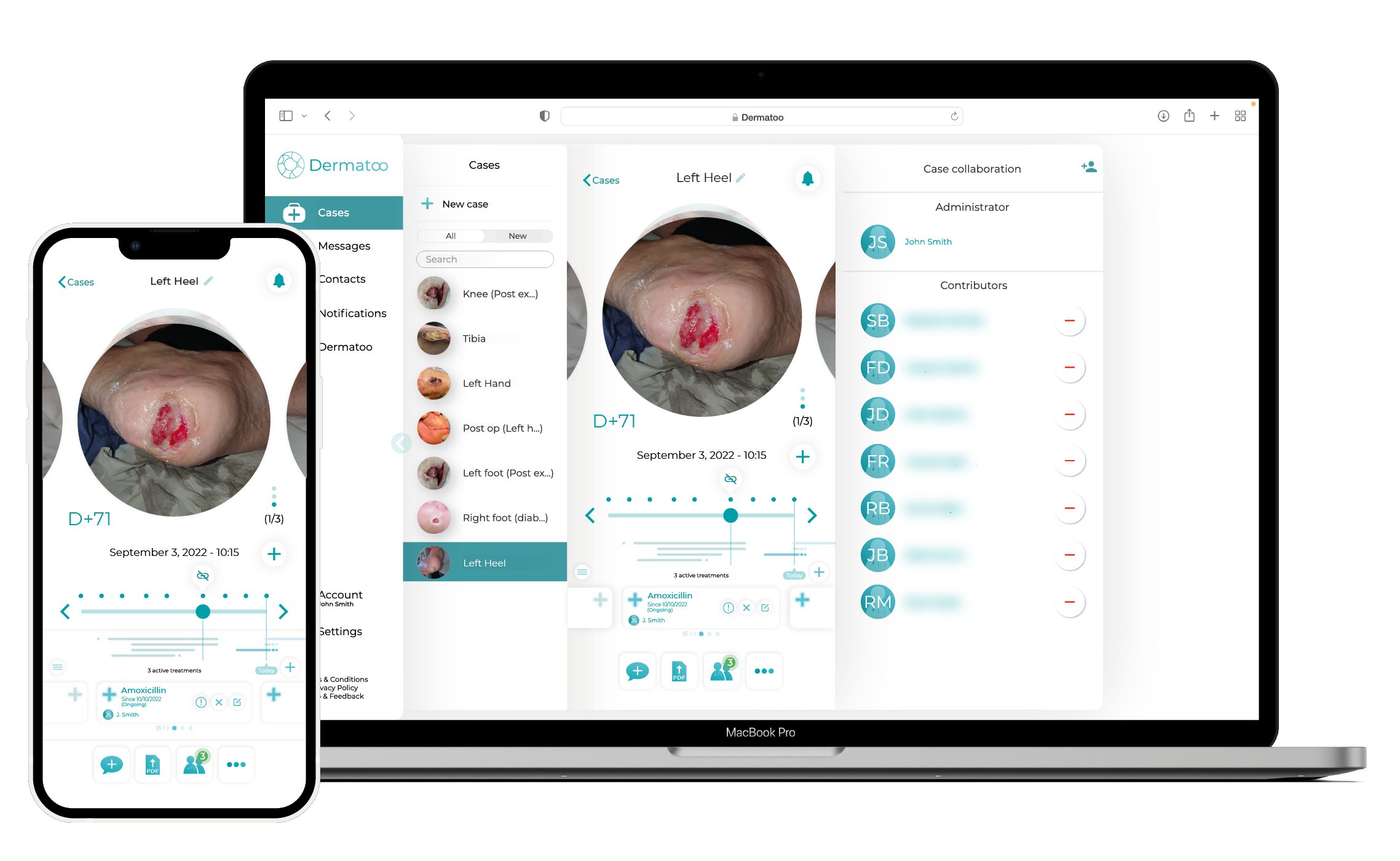 Coordinating Wound Care across the entire patient flow
Dermatoo® helps organizations improve wound management across a wide range of stakeholders by facilitating the follow-up of wound care.

Data driven solutions for patient and treatment management
Get a quick overview of your patient condition and the status of their treatment. Decide the best follow up option in collaboration with your medical teams.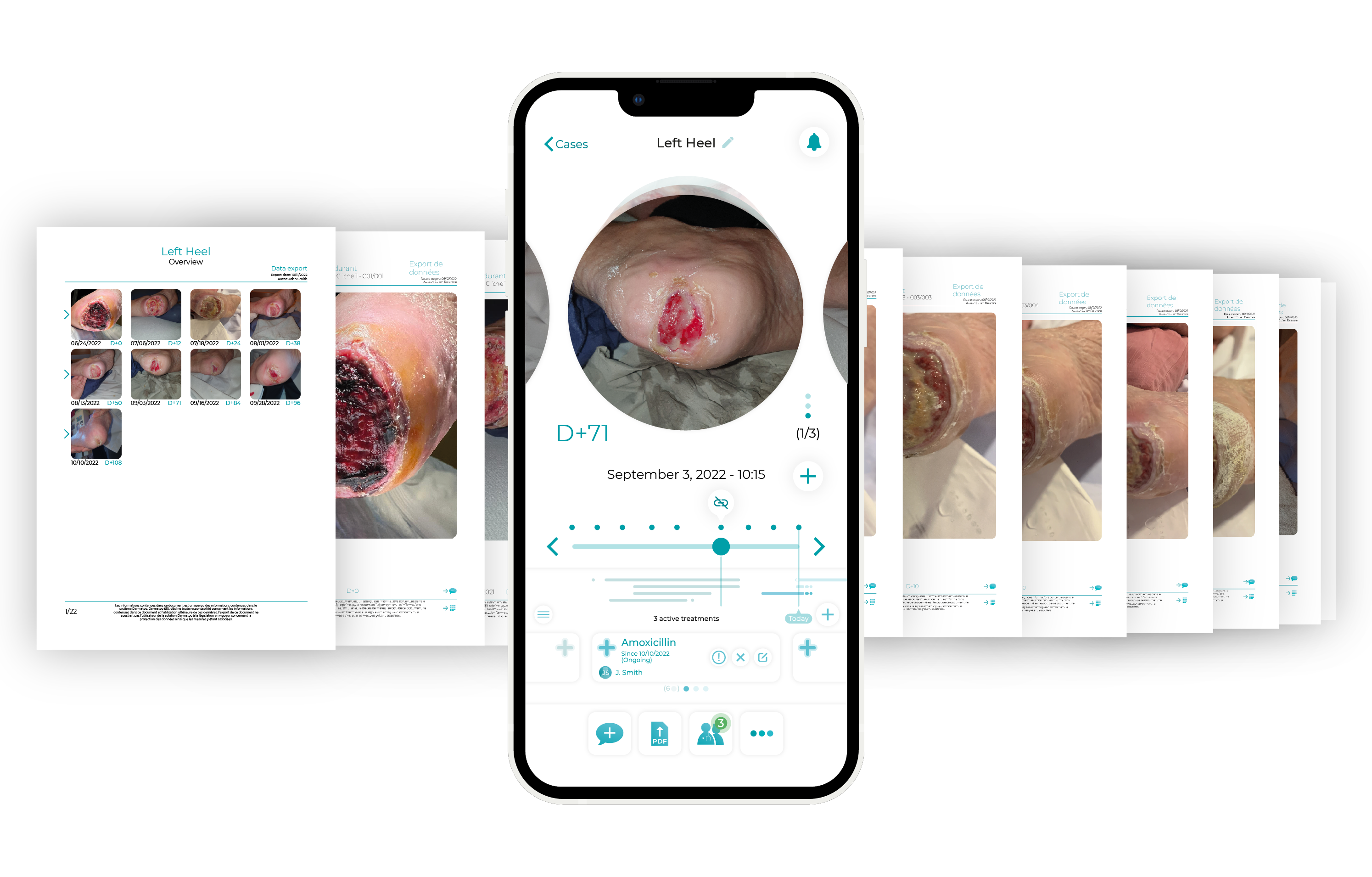 Shared automatic wound documentation
Automate wound documentation with a fantastic tool to store and sort medical images. Get fast access to patient history and medical logbook of the wound with our intuitive triage system.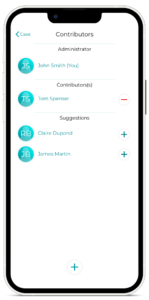 Multi-site collaboration made easy
Coordinate care across your organisation by sharing your health protocols instantaneously. Communicate the status of your patients to specialists even if he is away from your local site.
Promote Hospital at Home & Home Care
With an increasing prevalence, easily manage your patients between on site hospitalisation, local Wound Clinics, Hospital at Home settings and Home Care. Easily collaborate with your care network and decide the best flow for your patients.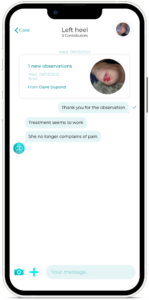 Our solutions for Healthcare organizations and Therapeutic companies
Collaborate
Send images, log wound history, and share your expertise with the medical team following your patients.
Connect
Transform your therapeutic solution to a digital product, provide real life data to engage your customers and add value to your offer.
Monitor
Make the best decisions about your patients by having a clear view of their condition and follow them within their care network.
Dermatoo in the news